Bespoke marketing solutions for your business to flourish.
Brand Management
Product/Service Development
Sales and Marketing Plans
Business Development
Empathy Mapping
Packaging Development
Promotional Development both online and offline
Retailer Presentations
Trade Engagement
Social Media Content Management
Assessment of Existing and New Channel Plans
Marketing Consulting – tailored to business needs
Virtual Marketing Manager
Marketing Audits
Social Media Audits
Business Plans
Marketing Plans
Digital Strategic Planning
Range Reviews
Service Reviews
Ideation/Exploratory Research (Qualitative/Quantitative)
Mentoring
Sales Presentations
Implementation of Sales/Channel Plans
Implementation of Marketing Plans
Product Launches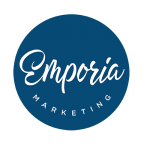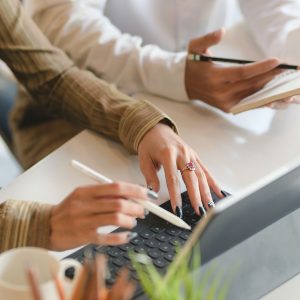 Project Based Work
Clients can use Emporia Marketing on a Project based time frame to start and complete an idea, product, service, promotion, presentation etc.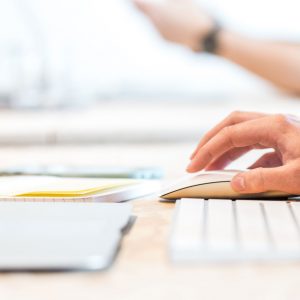 'In House' Virtual Marketing Manager
Clients can use Emporia Marketing ongoing to run Marketing/ Sales Departments within businesses working as needed. Staying ahead of the game, whilst implementing new approaches to lead businesses into successful future's.
The Food Affectionist
Founder Agatha Ioannou began Emporia Marketing Consultancy in order to help small to medium size businesses identify innovative opportunities and drive profitability. Agatha's business is all about seeing other businesses grow. It is always good to have a loyal friend who goes above and beyond to invest in your growing business.
Lillie Giang
Chef/Teacher/Passionate Cook
Really Juice
Having known Agatha for more than 15 years we can recommend her capability and her personal commitment to everything she does. The experience she brings to bear in her consultancy has been developed in the food industry over this time. Recently we engaged her to identify suitable distributors for a new product and she came up trumps very quickly, also providing us with personal introductions. We recommend her to others wanting to develop their business in the food industry.
Chris Cotton & Alison Johnston
Owners - Really Juice
Naturally Good Products
Agatha is an adaptable professional in the marketing area – responding to her clients as individuals first and then going on to develop appropriate strategies that suit their businesses. Her ability to respond in this manner comes from her years of experience in FMC and a genuine passion for working with people. As part of Naturally Good's strategy to develop its online presence further, Agatha created an insightful two hour workshop for us, focussing on best practice in the area of online sales, incorporating a range of tools such sales funnels, use of social media, email marketing and blogging.
Connie Manglaviti
Marketing & Product Development - Naturally Good Products Pty Ltd
Green Almond Foods
I met Agatha at a networking event and we clicked straight away. She was so approachable and I had no hesitation in using her services to create a Marketing Plan for my business.
It was the best thing for my business to get me thinking about strategies on how to grow my business, she was very professional and had answers for a lot of questions that I threw to her, so she really knew the industry.
Not only did I get a marketing plan, I also got a mentor and hopefully a friend.
Anna Palmieri
Owner Green Almond Foods
Lexi School of Modern Greek
Agatha is a dedicated professional, highly experienced and passionate about helping businesses grow.  Furthermore, she is very insightful, creative and a great listener, honing in to her clients' individual needs and providing strategies to strengthen and enhance business models, implement changes to exceed consumer needs and stimulate growth.
Agatha's insight and mentoring has given us a new perspective on various aspects of our business. She has encouraged us to venture out and try different approaches to reach out to and engage prospective clients. Meanwhile her ideas for innovation and change have enriched our current business plan.
It is amazing having Agatha on our team!
Mary Souvlis & Evie Giannoulakis
Directors/ Co-Principals Lexi School of Modern Greek
Driving sales for growing brands